Title Support FL is the most trusted source in Florida for lien searches and association estoppels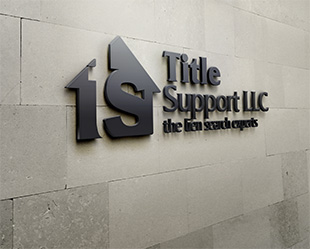 We are a family owned company and the Eppels have a combined 41 years of lien search experience. In being the first to provide lien searches for all 67 counties, we developed the first state-wide database with over 2300 contacts for every department in every municipality/county in Florida. In many cases our staff was the first to contact these departments and we helped establish the procedures that are now used by the entire industry. Many of our competitors have been able to follow our lead but we pride ourselves in always staying ahead of the competition. Attention to detail means everything in our industry and we feel that no one else is at our level. What good is a lien search if it is not accurate and reliable?
In 1997, Nat Eppel was asked by his largest REO client if his company would start doing their association estoppels and that is when we started developing the largest estoppel database in the industry. We have provided association estoppels for tens of thousands of closings since 1997.
The lien search industry is not regulated in any way in Florida and there are no insurance or licensing requirements. Many of our competitors have come and gone because of their lack of experience. The lack of any form of oversight makes it crucial for title companies and attorneys to choose the right company for their lien search and estoppel needs. Title Support FL is that company.
Two of the most important aspects of our service are speed and reliability. Nobody in Florida is going to get your lien searches or estoppels back to you quicker than Title Support. We send all searches out via our couriers. No searches are ever mailed out because we understand that the quicker our searches are delivered to the County and/or Municipal offices, the quicker we will have the searches back. Reliability comes with experience and no one has more. We have always guaranteed our searches and we are backed by a $1,000,000.00 Errors and Omissions Insurance Policy. Title Support FL, Inc. is truly your one-stop shop for lien searches and association estoppels.